Alterra Answers - Chatfuel integration
Connect Alterra's NLP technology to your Chatfuel flow to create a Facebook Messenger bot that can understand human language and intelligently answer customers' questions
Chatfuel
Chatfuel proactively guides users through a predefined path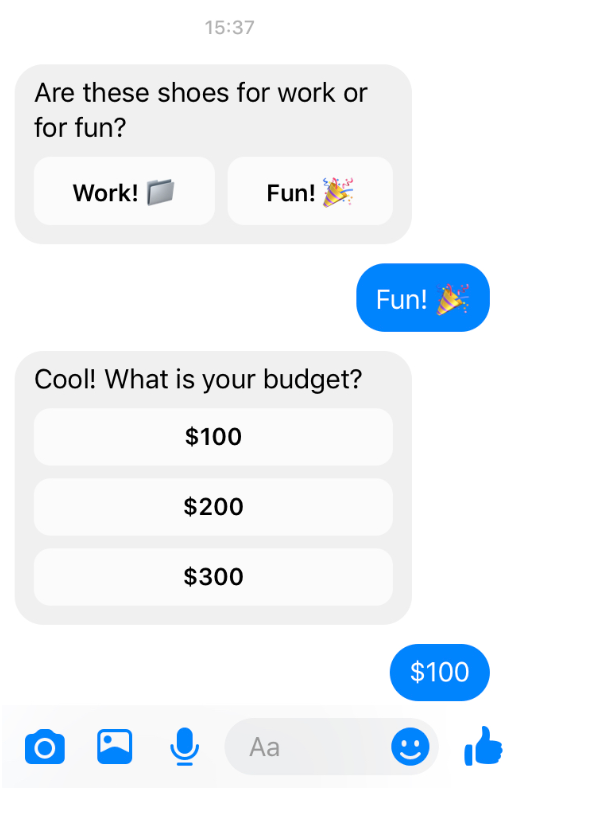 Chatfuel provides an intuitive visual interface that enables business users design and build chatbot flows and establish conversational rules.

New to Chatfuel?
Learn more
Alterra
Alterra instantly answers customers' free-text questions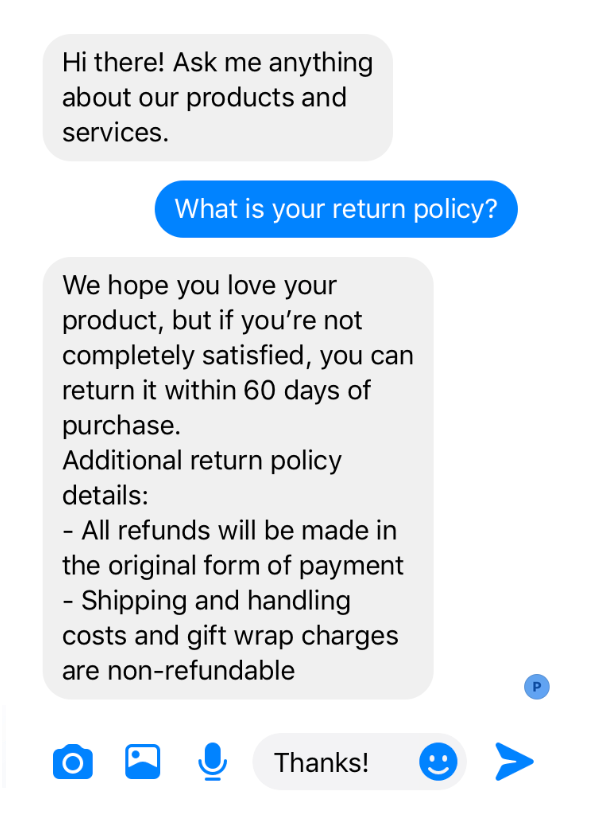 Alterra helps businesses automate answers to repetitive questions in Facebook Messenger. It understands human language and delivers the right information from the company's knowledge base whenever asked.
Messenger Bot that intelligently answers customers' questions
When you connect Alterra Answers to your Chatfuel flow Alterra will reply to all free-text messages, while Chatfuel will send broadcasts, qualify leads, and guide prospects through your marketing funnel.

Enhanced with Alterra's NLP, your Facebook Messenger bot will be able to understand human language and intelligently answer customers' questions.

People can ask their questions in plain English as if they are talking to a human.
See it in action
Benefits
Increase customer satisfaction

Provide better customer experience by making conversations faster, smarter and a little more human

Grow sales

Accelerate customers' path to conversion by helping people get all the product information they need in real time

Automate support on Facebook

Automate replies to customers' help requests and wow your Messenger audience with live 24/7 support

Save your precious time

Alterra Answers takes care of answering repetitive questions, so you can focus on more important tasks and grow your business faster
Code-free setup
Alterra offers a simple-to-use interface that lets you build your Facebook Messenger bot in minutes. No coding is required – Alterra ingests your FAQ articles and converts them into an intelligent bot that responds to users in a conversational way.

You can choose between two integration options:

1. Light integration
Add both Alterra and Chatfuel bots to your Facebook Page and let them work side by side.

2. Full integration
Plug Alterra in Chatfuel as a Default Answer provider.
Read the documentation
How to get started?
To start, you will need Chatfuel and Alterra.ai accounts. Create your Alterra.ai account here. Try it free for 30 days.

Upload your knowledge base articles via the Alterra FAQ Editor to create your bot.

Connect Alterra Answers to your Chatfuel flow. Check out the Chatfuel integration page to find out more about the integration options.
Start building your bot today
See Alterra Answers in action